The Story of VATAT Credit Union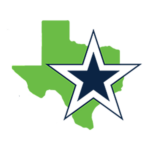 The VATAT Credit Union was founded in 1961 when it was organized for the benefit of its members, the Ag Science Teachers of Texas.
In December of 1999, the credit union expanded the membership base to include the Texas Industrial Vocational Teachers and the Family Consumer Science Teachers of Texas. We have had the privilege of serving thousands of members with friendly and dependable service by providing low interest rates on loans, and as always – personal customer service.
VATAT Credit Union stands by our members offering help for their financial needs now and preparing them for the future.
You are more than a number with us, you are our family!!